Dr. Jerrad Bergren
Dr. Jerrad Bergren is a doctor of chiropractic serving Balsam Township, Grand Rapids, and surrounding areas. He was driven into a health care profession after spending four years of his childhood in and out of hospitals and clinics battling leukemia. Even though they were very difficult times for Jerrad and his family, he fell in love with health care and knew he would one day be in the health care field. He accomplished that goal in August 2008 after spending four years at Northwestern Health Sciences University in Bloomington, MN for chiropractic school. He is one of the youngest chiropractors to ever graduate from NWHSU being just 23 years of age at that time. Before that, he spent two years at Itasca Community College in Grand Rapids, MN and two years at the University of Minnesota – Twin Cities for pre-chiropractic studies.
After graduation, Dr. Bergren started his clinic in Balsam Township to show small town support by giving back to the community and the people who did so much for him and his family during his childhood battle with cancer.
Dr. Bergren uses a "whole person approach". This approach to wellness means looking for underlying causes of any disturbance or disruption (which may or may not be causing symptoms at the time) and make whatever interventions and lifestyle adjustments that would optimize the conditions for normal function. Using this unique approach, Dr. Bergren is able to help you to accelerate and/or maintain your journey to good health.
Dr. Bergren is an active member of the American Chiropractic Association and the Minnesota Chiropractic Association.
Dr. Bergren has also received EMT and Firefighter certifications. He is an active member of the Balsam Volunteer Fire Department.
Dr. Bergren is also a Balsam Township Board Supervisor.
Dr. Lexi Banwart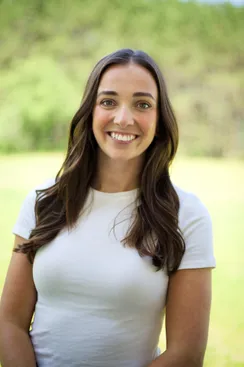 Dr. Lexi Banwart joined our team in February 2022. She chose to pursue a career in chiropractic after finding relief from chronic ear infections as a child because of the chiropractic care she received. This led Dr. Lexi to Minnesota State University, Mankato where she completed an Exercise Science degree and then continued on to Northwestern Health Sciences University to obtain her Doctor of Chiropractic degree. During her time at Northwestern, she found a passion for women's health, perinatal, and pediatric care. She is certified in the Webster Technique and has trained with the International Chiropractic Pediatric Association (ICPA) to become proficient in pediatric adjusting. She is currently an ICPA member.
Dr. Lexi has taken courses and is currently working towards earning her Functional Medicine certification with the Institute of Functional Medicine.
Dr. Lexi grew up in Iowa and is brand new to Northern Minnesota. When she's not at the office she enjoys trying out new outdoor hobbies, golfing, and spending time on the lake during the summer!
Contact us today to schedule an appointment.